Fallen Light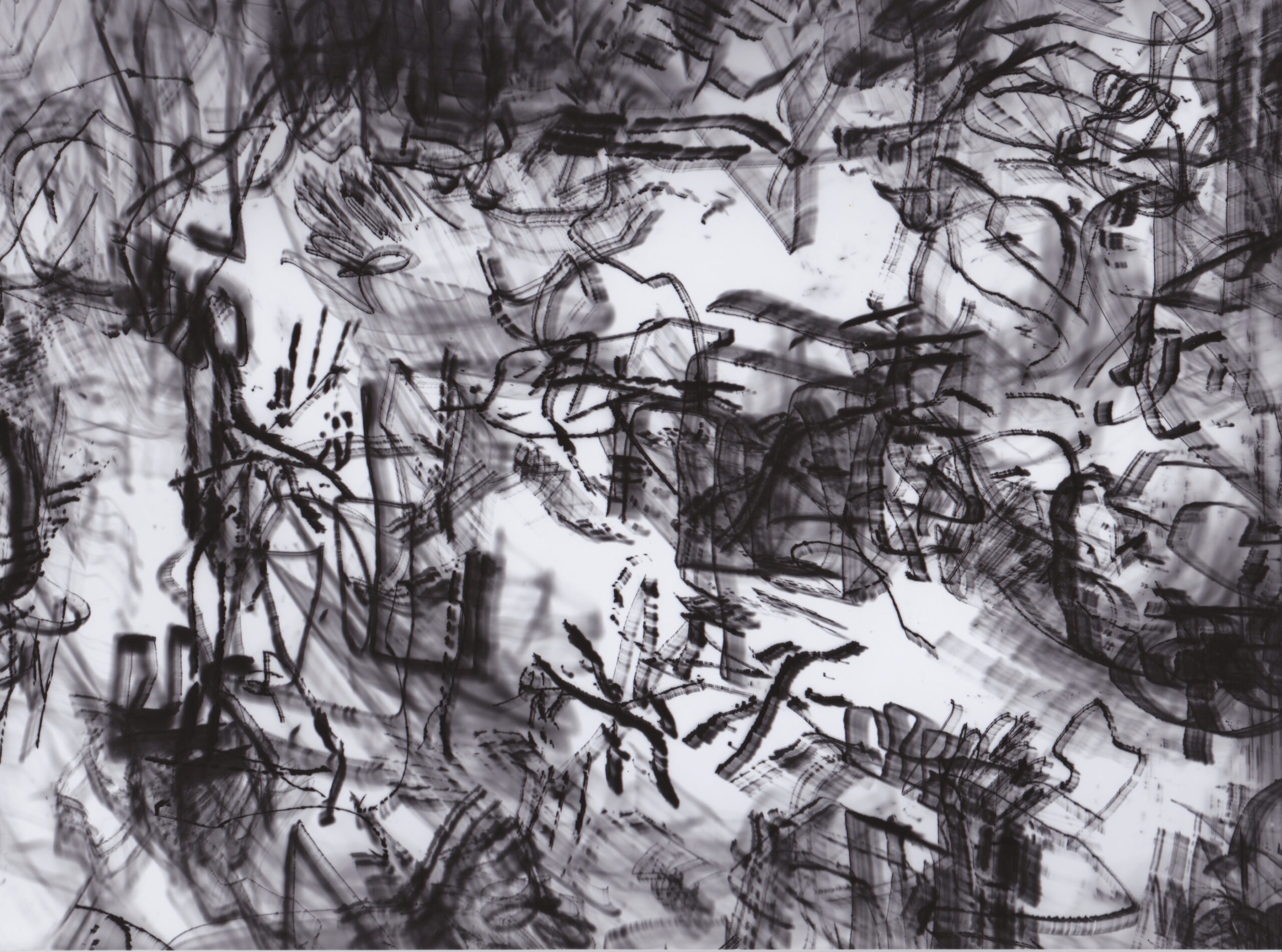 These recent works – titled Ordinary Music – are all photograms, made by exposing gelatin silver paper to light. The colours embedded in some of the photograms are created using chemicals that react with the silver halides in the surface of the paper, a process known as chromoskedasic. The photograms are a subliminal response to the music of Ornette Coleman. The work was commissioned by a musicians' collective in Myanmar. Myanmar is currently under a military dictatorship. The images of people are from photos, which appeared in issues of National Geographic, published in the 1930s when the country was known as Burma. The images are combined with different graphic elements using drawing and fragments of musical notation. I draw onto black painted sheets of glass and then draw into the paint with different utensils. These sheets then act as negative masks for the photograms. The title Ordinary Music references the fact that in times of war and military dictatorship it is usually ordinary people that most often suffer.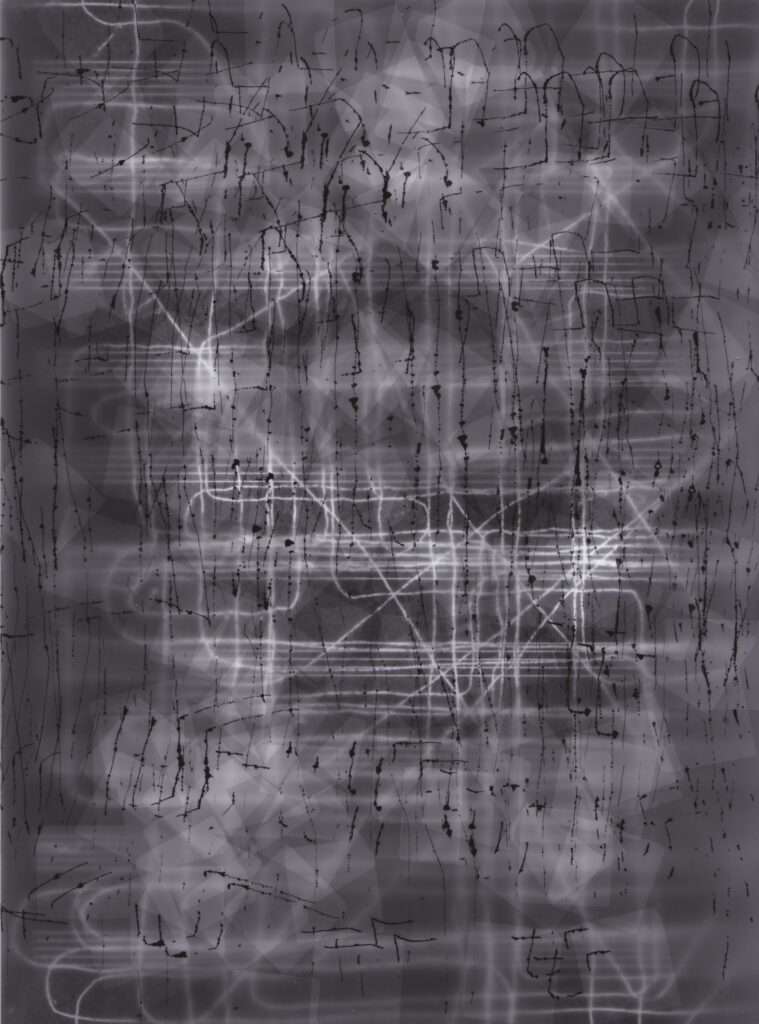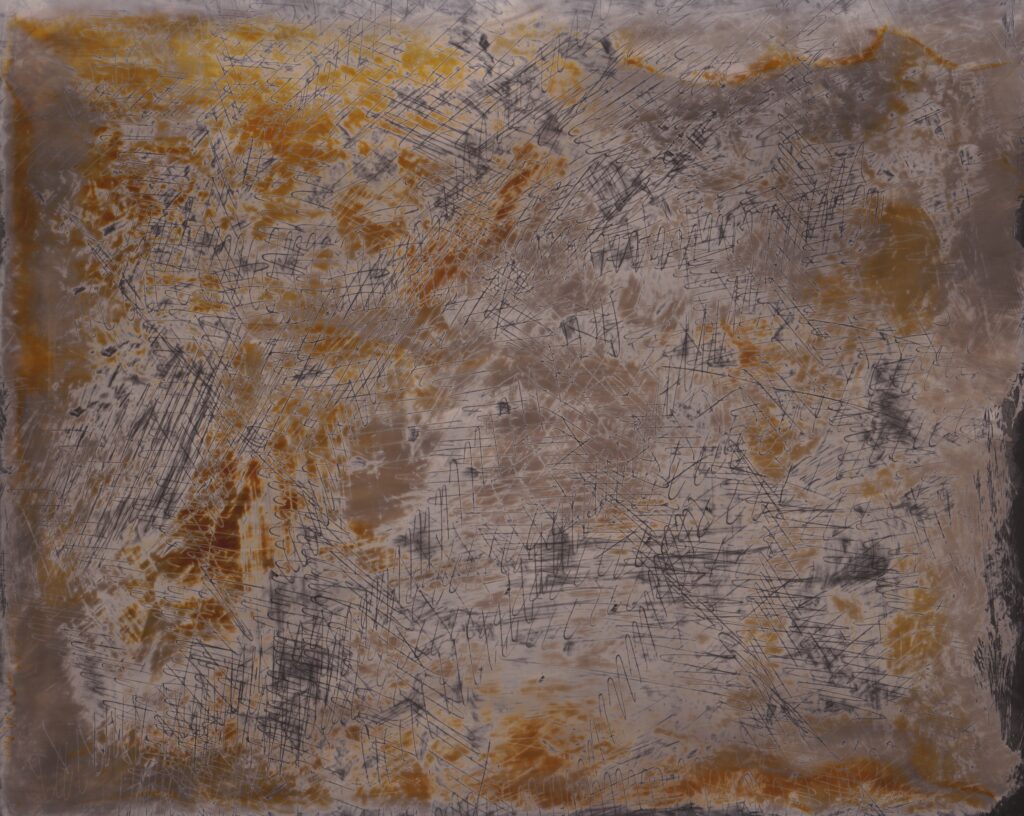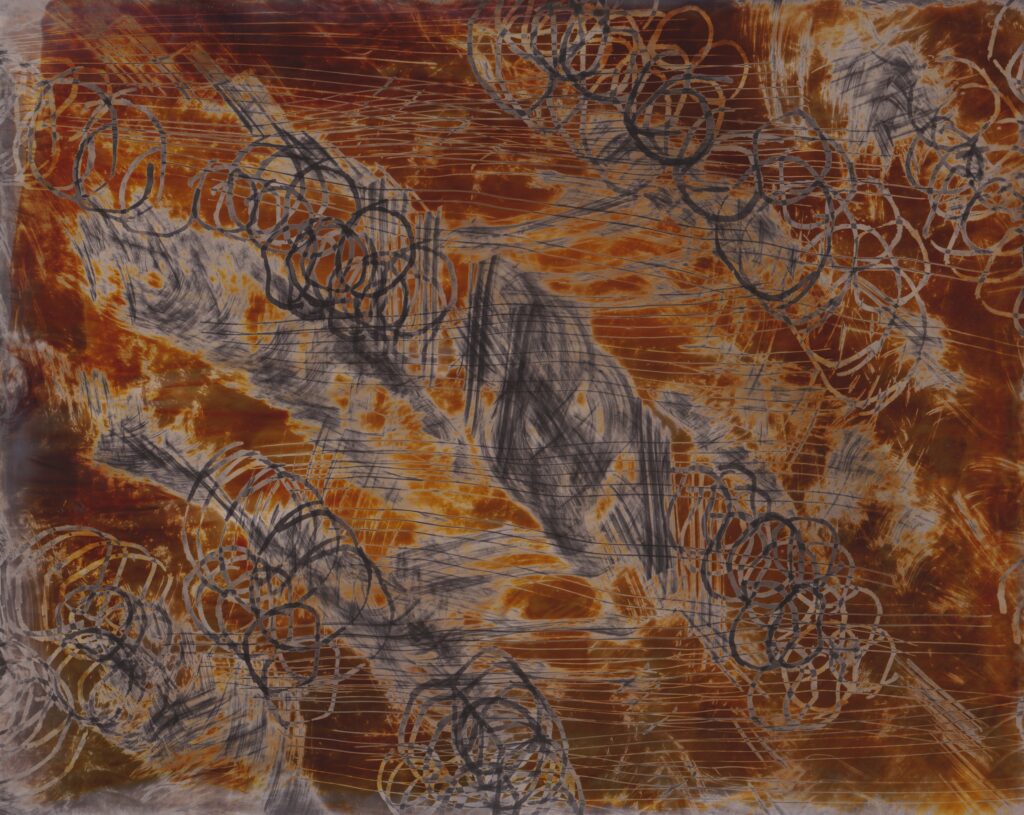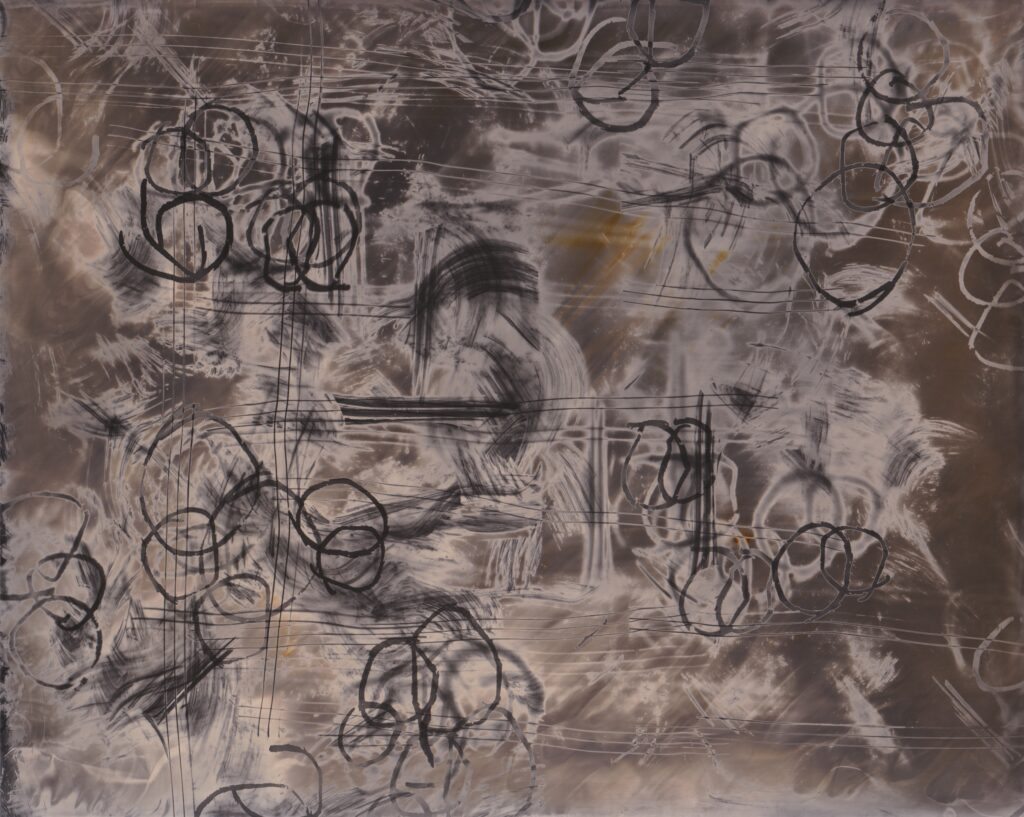 Anton Lukoszevieze Ordinary Music (2022)
8 pages, individual pages may be performed alone, or in series, the order is free.
Each page can last between 1 to 5 mins, performers to decide on the duration of a page. Each page may be performed by any instruments, objects, voices, with or without electronics.
4 environmental field recordings may be made and inserted into a performance of the work. Each one should be 20 to 40 seconds in duration.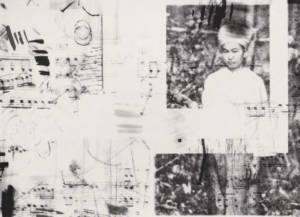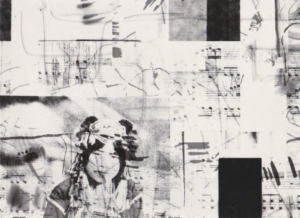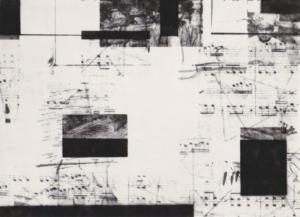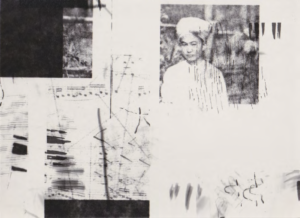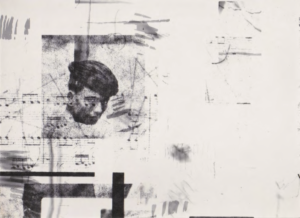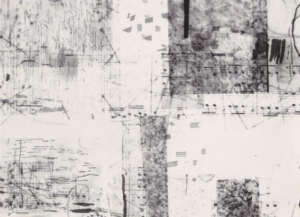 Anton Lukoszevieze is a Lithuanian- English interdisciplinary artist and musician, and the founder and director of London-based group Apartment House. Recent group exhibitions include: 'Autographs of Sound and Silence' at Prospekto Galerija, Vilnius 2022; 'Audiosphere' at Museo Nacional Centro del Arte Reina Sofia, Madrid 2020; and 'After Leaving' at the Kaunas Biennial 2017. His publication A Companion to Contemporary Drawing was released by Wiley Blackwell in 2020.